Magnetically Attract More Leads & Sales To Your Business Using Fridge Magnets
Custom printed fridge magnets are an affordable and effective marketing tool. What makes them much better than a flyer or business card is that people don't throw them away. They are handy to hang the grocery list or the kids schedule. This keeps your name and marketing message prominently displayed in front of your clients for a long, long time. Office workers also keep magnets of vendors and service providers stuck on metal desks and file cabinets for quick reference.
You can simply put 'what you do' with your contact details on a business card sized fridge magnet or use a large magnet and produce something more creative like a calendar, a recipe or a conversion chart.
Magnets Boost Repeat Purchasing & Referrals Too! – Businesses that have customers who repeat purchases are well suited for magnets too. Everyone from a plumber to a pizza shop, because your contact information stays readily available for when they need you next.
Here in Print Town, we produce high quality fridge magnets. They are gloss laminated on a thick durable magnet with rounded corners. We GUARANTEE you will be completely satisfied with your magnets. If not, we'll re-print it or give you all your money back!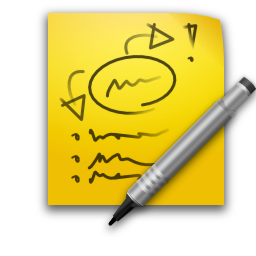 Get A 'Quick Quote'
Fridge Magnet Printing Specs
Magnet Size:
Mini – 70mm x 50mm
Standard – 90mm x 55mm
Large – 170mm x 80mm
Colour:

Ultra-Vibrant Full Colour on the Front
Turn-Around:

If you would like a quote on design and/or printing, please call us on
1300 120 106
or fill in the 'Quick Quote Form'. Let us know what products you'd like quotes on and what quantities you require. We will respond within 1 business day.
We can give you quotes on design, printing and even the copywriting of:
Business Cards
Tent Cards
Fold-Out Cards
Letterheads
Envelopes
Signage
Notepads
Flyers & Brochures
Post Cards
Labels & Stickers
Posters
Fridge Magnets
Presentation Folders
With Compliment Slips
Carbonless Books (NCR)
Car Magnets
Banners
Newsletters & Catalogues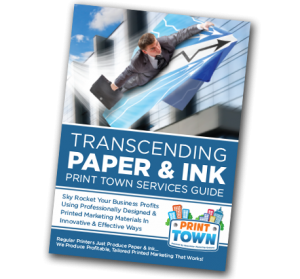 FREE 32 Page Catalogue Transcending Paper & Ink
Our FREE 32 page catalogue called 'Transcending Paper and Ink' shows you innovative and effective ways to use printed marketing in your business. To get a free copy sent to you, all you need to do is fill in your name and email address in the form to the right and click the button that says "Send Me The Catalogue".