Why Do Over 500 Australian Businesses Rely On Print Town For Their Design & Printing?
Let's be honest, many printers have done a terrible job explaining what makes them different from other printers. Frankly, if I didn't work in the industry I wouldn't know the difference between us, the local copy shop, Officeworks, a print broker or any number of commercial printers… They all put paper on ink.
But there are some distinct differences that makes us the place to go when it comes to quality printing. Here's why you should consider using Print Town for your next print job.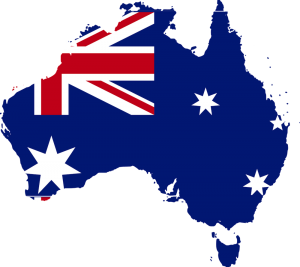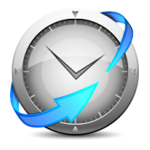 Reliable, Fast Turn Around
With our systems and equipment, we can get many 'standard' print jobs printed and shipped within just 48 hours of receiving payment.
For more complex jobs we guarantee to have your printing turned around when we say and shipped when we say, so there is no unexpected delays.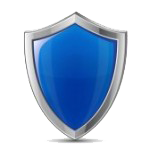 Sturdy, Protective Packaging
Regardless of which shipping option you choose, when we ship your order it is sent in heavy duty cartons so that it arrives undamaged.
We make sure that when you receive your printing it is in the tip-top condition it was in the moment it left our presses.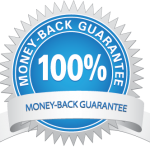 Total Satisfaction Guaranteed
We are the ONLY printer with 4 ROCK SOLID promises to Guarantee your complete satisfaction. Our Print Promises ensure that the artwork and printing comes out exactly how you want it to or better! plus we also guarantee that we'll take a smart approach to printing and try to get you the best ROI on your printing and not just try to bump up your volumes. AND we are the only printer in Australia with a Give-A-Damn Guarantee… if you don't feel we give a damn about you then we will embarrass ourselves on video and post on facebook for the world to see. Check out our Guarantee's more by clicking here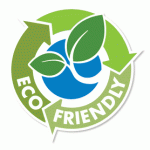 Environmentally Friendly
All the paper we print on is Forest Stewardship Council certified. That means all of our paper comes from trees grown sustainably on farms – it's carbon neutral. The trees take the carbon out of the environment. All our inks are eco-friendly.
The paper we use contains a percentage of recycled paper depending on the whiteness required, and a all of our waste paper is recycled into cardboard.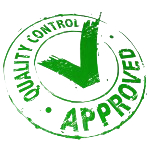 Highest Standard Quality Control
All of our printing meets Australian ISO 12467-2 colour standards. Everything about the printing process we use is geared towards meeting this standard on EVERY SINGLE copy that we print. So that there is no difference between the first piece we print and the last and you get consistent colour. Variance in quality is very common in smaller print operations. Most of them operate with a relatively inexpensive digital printer.
For every print run we make sure that our colour centre is 'ready' before we print a single final of your run. This takes 300 sheets of paper. That's about $20-$30 of paper per run. If you are printing 20 runs a day, 260 working days a year then 'making ready' is a significant expense. 20 X 260 X $20 = $104,000 a year on quality control. Cutting corners mean that a printer will only put through half the number of sheets to' make ready' – $52,000 in cut-corner profits for the greedy print company… but the customer gets inconsistent, poor quality results.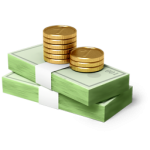 Making Your Printing Profitable
Ordinary printing companies produce paper and ink. At Print Town, we produce profitable tailored printed materials that work!
We are genuinely interested in seeing you and your business succeed. When you post out some flyers, we want to make sure you are actually getting leads... When you print business cards, we want to make sure they are leading to sales... Everything we design and print, our primary focus is making sure that it generates a positive ROI for you. We have extensive marketing knowledge and we want to share it so that you can create effective, profitable printed marketing that works!
Regardless of whether you are printing flyers, brochures, direct mail, invoice books, office stationary, catalogues, booklets, banners or business cards, you can get a better return on your investment, and we will go the extra mile to help you achieve that.

If you would like a quote on design and/or printing, please call us on
1300 120 106
or fill in the 'Quick Quote Form'. Let us know what products you'd like quotes on and what quantities you require. We will respond within 1 business day.
We can give you quotes on design, printing and even the copywriting of:
Business Cards
Tent Cards
Fold-Out Cards
Letterheads
Envelopes
Signage
Notepads
Flyers & Brochures
Post Cards
Labels & Stickers
Posters
Fridge Magnets
Presentation Folders
With Compliment Slips
Carbonless Books (NCR)
Car Magnets
Banners
Newsletters & Catalogues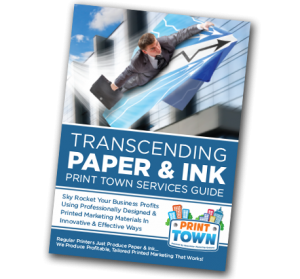 FREE 32 Page Catalogue Transcending Paper & Ink
Our FREE 32 page catalogue called 'Transcending Paper and Ink' shows you innovative and effective ways to use printed marketing in your business. To get a free copy sent to you, all you need to do is fill in your name and email address in the form to the right and click the button that says "Send Me The Catalogue".