Quality Flyers and Brochures to Convey Your Marketing Message
Flyers and Brochures are effective ways to communicate your marketing message with your prospective clients and existing customers. See the article below about the 3 different types of brochures and see if you are using all of them in your makreting. 
Here in Print Town, we can produce flyers on a variety of different quality papers. 150gsm is our most common stock, it is thick, yet affordable. We GUARANTEE you will be completely satisfied with your flyers. If not, we'll re-print it or give you all your money back!
You'll have your flyers and brochures professionally designed by our award-winning designers and printed in ultra-vibrant full colour on premium 150gsm paper.
3 Ways To Boost The Response Rates Of Your Flyers
Over the years, I've been a part of my fair share of flyer drops. Some have been successes, and in the early days when I didn't know what I was doing, the odd failure as well.
I've boiled the recipe for successful flyers down to three critical elements.
A Clear Call To Action
The call to action is the reason you are sending the flyer. It might be to increase in-store traffic. In which case, tell your customers to visit your store during the specified opening hours and even give them a map of the location and a photo of the shop front. If it is to call and ask for a quote. Tell them when to call the number and what the number is.
Don't ever leave it to your customers to figure out or guess what to do next. It sounds like common sense, but they don't make the effort and you will lose potential customers.
Flyers have the potential to be a low cost way to generate more business or a gigantic money suck almost entirely depending on how effective they are at generating action.
A Headline That People Are Compelled To Read
It's very hard to sell someone with a flyer if they don't read the thing. Your headline is a critical first step to creating the readership you need. A headline is what they read in the 2-3 seconds as they are walking towards the trash can. If the headline doesn't give them a reason to keep reading, you're in the trash!
Headline writing is a science in and of itself. It requires both a grasp of the English language and a strong grasp of psychology. This is something we review before we ever print flyers, headlines are so vital to the success of your piece. If it is no good, we will tell you to fix it or you can hire us to fix it for you.
Use A Sales Architecture
So you've gotten your reader's attention with a headline and now you know what you want them to do after they've finished reading it. All too easy to lead them from A to B… Well actually, it's easy to lose them between the start and the finish of your flyer.
You need to use a strong sales architecture in order to maximise your response rates. The simplest one (and it's deceptively reliable) is: Attention, Interest, Desire, Action.
Your headline get's their attention, and then you build interest. Channel desire onto your product/service and then ask for action. Invest the time and energy to get what's on them right!
Need Your Flyers & Brochures Professionally Designed?
We have professional graphic design services available to make your printing stand out, get attention and compel your prospects to do business with you.
We guarantee that you will be thrilled with all graphic design work we do for you. If at any stage during the design process you are unhappy with the quality of the design or the design process, simply let us know and we will promptly stop work and give you your money back. - even if we've made it to the final Proof already!

85% of our existing clients return for additional design and print work because we ensure they are completely satisfied! We'd love to add you to our long list of satisfied customers.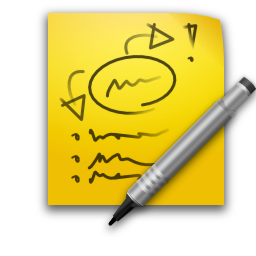 Get A 'Quick Quote'
Flyer & Brochure Printing Specs
Paper Size:
DL – 210mm x 99mm
A5 – 210mm x 148mm
A4 – 297mm x 210mm
A3 – 297mm x 420mm
Custom sizes also available
Paper Stock:

Colour:

Ultra-Vibrant Full Colour on the Front
Optional printing on back
Turn-Around:

Optional Extras:
Metallic Shine with Gold / Silver / Colour Foiling
Folding
Other Finishing extras – Just Ask!
If you would like a quote on design and/or printing, please call us on
1300 120 106
or fill in the 'Quick Quote Form'. Let us know what products you'd like quotes on and what quantities you require. We will respond within 1 business day.
We can give you quotes on design, printing and even the copywriting of:
Business Cards
Tent Cards
Fold-Out Cards
Letterheads
Envelopes
Signage
Notepads
Flyers & Brochures
Post Cards
Labels & Stickers
Posters
Fridge Magnets
Presentation Folders
With Compliment Slips
Carbonless Books (NCR)
Car Magnets
Banners
Newsletters & Catalogues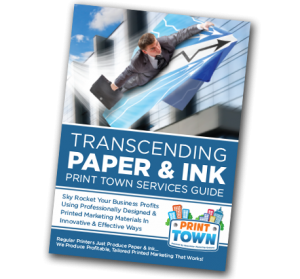 FREE 32 Page Catalogue Transcending Paper & Ink
Our FREE 32 page catalogue called 'Transcending Paper and Ink' shows you innovative and effective ways to use printed marketing in your business. To get a free copy sent to you, all you need to do is fill in your name and email address in the form to the right and click the button that says "Send Me The Catalogue".